Phone: 800-783-1540
Support: support@ServiceScanning.com

Repair Orders - Parts Invoices - Rental Agreements
Scanning
Easy Process
Place the RO, rental agreement or parts invoice in the document scanner.
Press the Scan button on the touch screen.
The document pages will be scanned both front and back.
The RO number will automatically be retrieved using either Barcode or Optical Character Recognition.
The document pages are then automatically stored as a PDF file which can be retrieved with the our scanned repair orders program.
Scanning Parts Invoice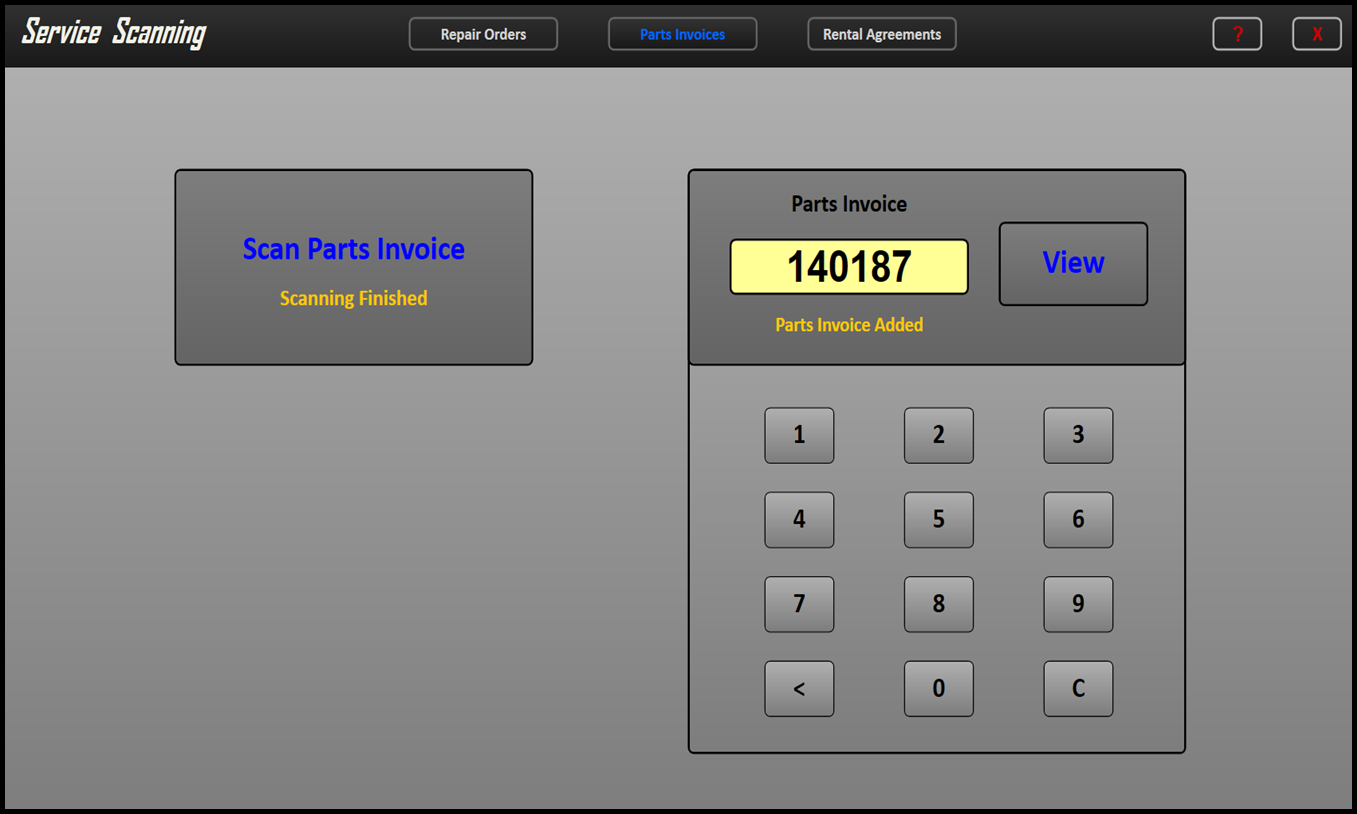 Scanning Rental Agreement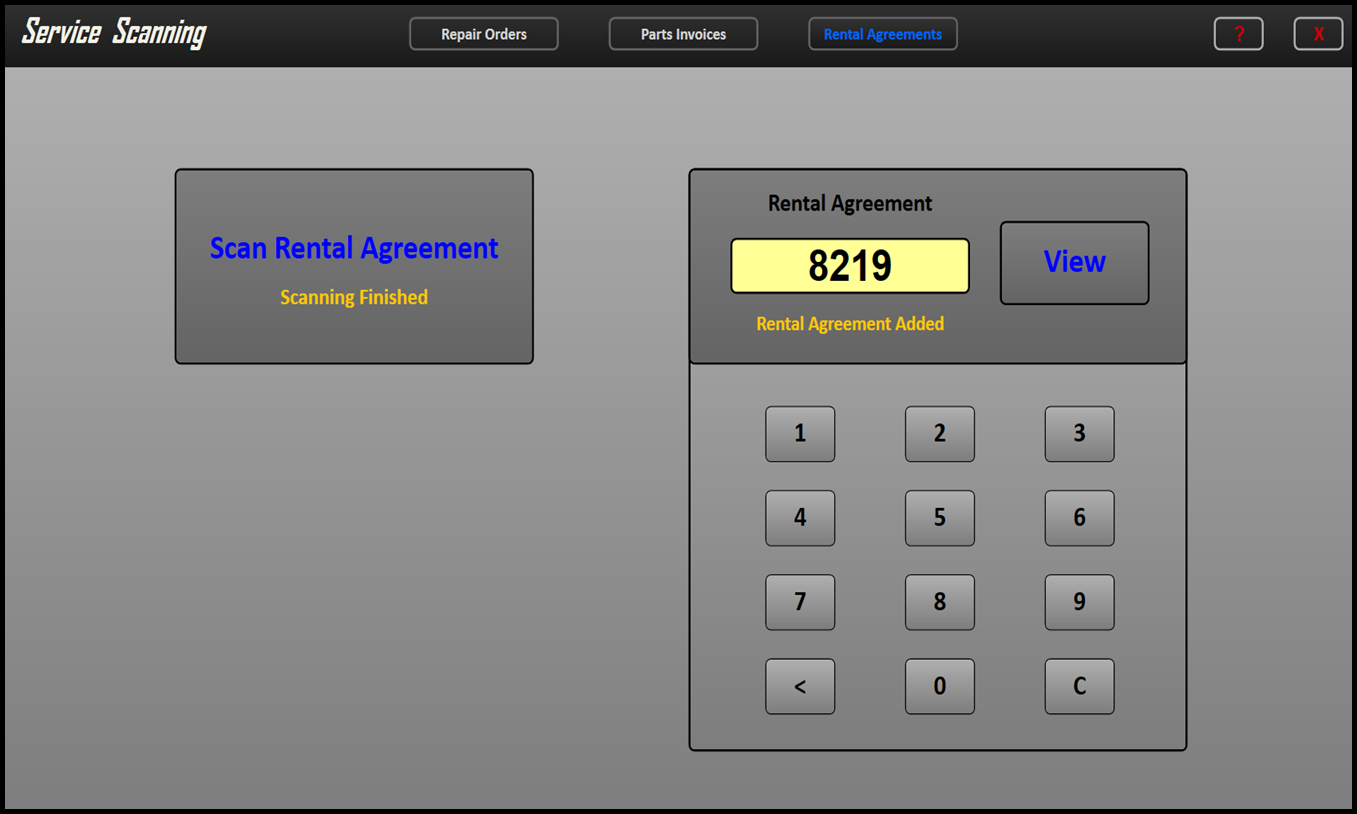 Scanning Repair Orders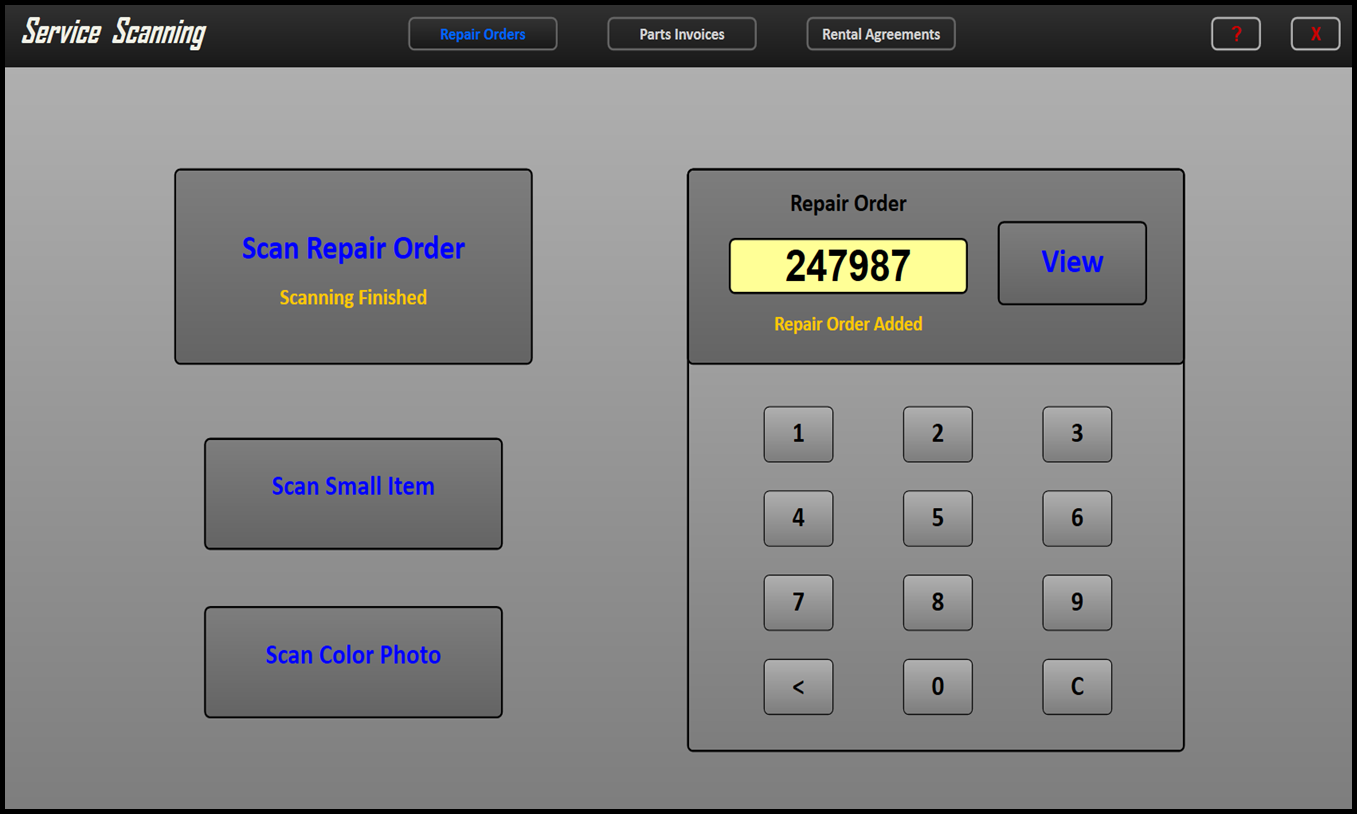 More Information